Welcome to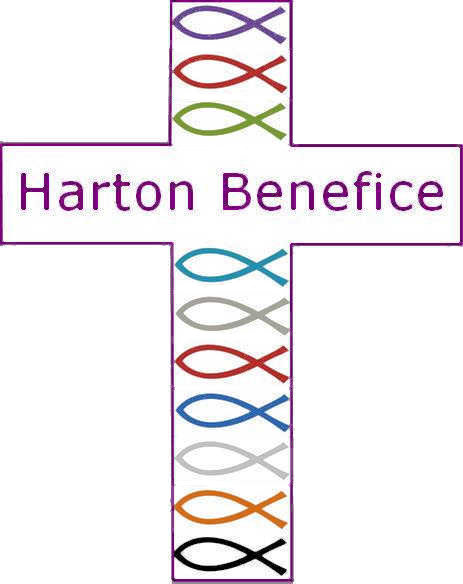 The Benefice of Harton
Welcome to our website of the Harton Benefice!

Eight parishes make up our Benefice and all have a commitment to work together as a worshipping community. Just outside York and nestling at the foot of the Howardian Hills, our ten Churches and fourteen villages are usually delightful places to visit and explore.
Check out the '

Our Churches

' tab for an online tour of the churches.
The Covid-19 pandemic sadly means that, for now, all church buildings are closed and we cannot enjoy them as places to visit, to sit in quiet reflection or to gather for Holy Communion and other services - and to have a good sing!
However our church as a community is most definitely not closed and we are pleased to offer our usual warm welcome to all through online worship, discussion and various other events.

We invite you to join us at 10am each Sunday for Worship Online and at 10am each Wednesday for 'Conversation at 10' .
Messy Church also continues online - though the 'mess' will be in your home rather than one of our village halls!
We are using the video-conferencing medium of 'Zoom' and email invitations are sent by Revd. Chris a few days before each event.
If you are not presently receiving the email invitations and would like to do so then please contact:
For Sunday Worship online and Wednesday 'Conversation at 10'
- Revd Chris Wingfield: chris.wingfield@btinternet.com

For Messy Church - Our Children and Youth Worker
- Rachael Harrison: rachaelyouthharton@gmail.com
For more information about each event, see 'This Week' on this page or the Calendar where you can download 'Worship at Home' - the order of service we are using as well as the readings for Sundays and, on Wednesdays, more about the topics we will be discussing from your home over a cup of tea/coffee and a biscuit.
On the Covid-19 section of this website you can also find links to other online services and resources available in our Southern Ryedale Deanery, the Diocese of York and the Church of England.
Remember - though we may not shake you by the hand, we look forward to offering you our warmest welcome online!
Rector of the Harton Benefice
Area Dean, Southern Ryedale
chris.wingfield@btinternet.com
---
Summer will be very different this year. We cannot print The Circular but you can still read it online as usual - in full colour. Go to The Circular page of our website where you can also find shortened versions (colour and B&W) to print out at home.

Click on the link below to read it all:
The Circular - Summer 2020

Covid-19:

Messy Church events are

now online. Please see

the "Children & Youth" page